About RBS Mursan

---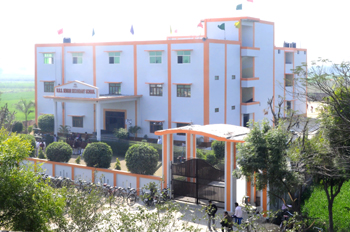 RBS PUBLIC SCHOOL, Mursan which has a long standing reputation of sincerity and commitment in the field of education. The endeavor of reviving the age-old concept of education in a new child-friendly environment is spearheaded by a dedicated group who believe, "Helping young minds to realize their full potential is a creative challenge."

Our team is backed by rich educational experience from having worked in various prestigious institutes, and these inspiring minds have created an innovative model of instruction for the pre-primary and primary stages. This model incorporates the very effective concepts of Montessori and the Play Way system. For R.B.S. PUBLIC SCHOOL, they have envisioned a programme that serves to enrich and enhance the skills of the students.

R.B.S. PUBLIC SCHOOL, Mursan is where your child will find his/her first independent, socially interactive scene. Its a place where your children pick up valuable lessons that leave an indelible mark on their future. It is a place where you as parents can confidently send your children and be assured of them being moulded into responsible, confident and successful individuals.